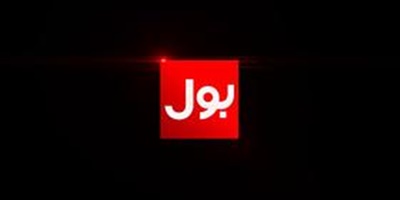 JournalismPakistan.com July 04, 2015
ISLAMABAD: The troubled BOL News Television has started restructuring to better organize the channel as the crisis that arose from investigations against its parent company Axact has started to subside somewhat.

A source tells JournalismPakistan.com that all previous designations of president have been abolished and senior journalists attached with the channel are being given new positions.

"The senior journalists are being readjusted in the group to revitalize the channel and other support staff," he said.

He said that family of BOL chief Shoaib Shaikh has taken charge of the affairs and are holding regular meetings with journalists and other staff.

"The staff has not been paid for the last two months due to the crisis but their dues will be cleared in five, six installments," he said, "the journalists and other support staff will definitely be paid sufficient of their dues before Eid."

The source claimed the Interior Minister Chaudhry Nisar Ali Khan has also directed chief of Federal Investigation Agency (FIA) to check BOL accounts and unfreeze them; so that staff could be paid before Eid.

The FIA has been investigating Shaikh and some other top officials Axact for their alleged involvement in selling fake degrees to students across the globe.

BOL had hired some 50 percent of its total staff when the Axact crisis surfaced; therefore it is running only six hours of live-streaming daily. "To extend that duration, more staff is required," the source said. "Journalists want to join the channel but the management has decided not to hire more staff until the crisis is over."

The management has, however, also started mulling rolling out their Urdu-language newspaper after Eid.

On the other hand, some journalists have quit BOL in the last few weeks due to non-payment of salaries. Input Head Ansaar Naqvi has joined Channel 24, while In-charge Headlines Muhammad Usman is also said to be leaving.

Likewise, some reporters including Isa Naqvi, Aamir Saeed Abbasi and Adeel Warraich have also resigned and joined Dunya TV.