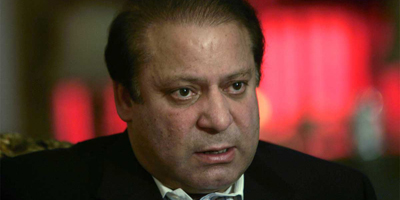 JournalismPakistan.com April 21, 2014
ISLAMABAD: Dawn Monday expressed fear that the spate of attacks on the media culminating with the one on Geo Television presenter Hamid Mir may only be the beginning.
In its editorial 'Another attack on media' the paper said that across the media there is growing fear that something truly dreadful and on a spectacular scale may be in the offing. It then questioned the government's response. "Verbal condemnations and an emergency meeting convened by the prime minister yesterday at which it was decided to form a judicial commission to investigate the attack. That, as many commissions that have come before it are a testament to, is the government effectively saying there's nothing it can do."
The paper however suggested things that the government could do, among them taking a hard line with the TTP that routinely and openly threatens the media; the TTP could be asked to take back its fatwa against sections of the media and the TTP be asked to renounce violence against the media as part of the ongoing dialogue.
The editorial questioned the government's decision to form a judicial commission to probe the attack on Mir. "A judicial commission whose report may never see the light of day if it ventures too close to uncomfortable facts is all the government has to offer."
The paper pointed out that while many of the accusations that became the focus in the aftermath of the attack on Hamid Mir were "emotional and bereft of hard information, there is a wider point to consider. Instantaneous denials via the ISPR are never followed up with what should be the next step: finding the actual culprits.
"Who killed Saleem Shahzad, for example? All that is publically known is who denied having anything to do with his death. Is it any surprise then that in moments of emotion, the same set of accusations is repeated."