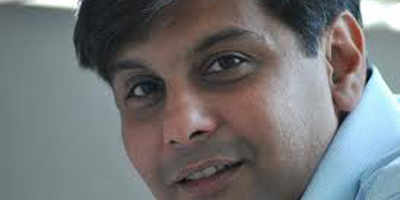 JournalismPakistan.com November 20, 2014
ISLAMABAD: Popular television anchor and journalist Arshad Sharif (pictured) has served a Rs20 billion legal notice on Pakistan Awami Tehreek chief, Dr Tahir-ul-Qadri for harassment and attempting to muzzle the freedom of the press through intimidation and in violation of Constitutional provisions.
Barrister Shoib Razzaq, in the legal notice sent to Dr Qadri's lawyer Ali Zafar, said a journalist could not be forced to disclose his source as the same is a privileged communication protected under Qanun-I-Shahadat Ordinance 1984.
The legal notice sent by Barrister Razzaq said Dr Qadri attempted to tarnish the reputation of his client and violated the Constitutional provisions related to freedom of citizens by attempting to strangulate freedom of the press and media.
Barrister Razzaq said his client had raised a question and made matter of fact statement with reference to meetings of Federal Minister Khawaja Saad Rafique with Dr Qadri and the same were a matter of public record.
Moreover, he said his client had referred to a statement of Raja Riaz, a leader of Pakistan People's Party who is on record claiming that Dr Qadri had struck a deal to call off his dharna.
Barrister Razzaq said his client enjoyed excellent reputation for honesty and integrity and the same had been damaged by a malicious legal notice.
He demanded unconditional apology from Dr Qadri failing which he would initiate legal proceedings and file a suit for damages and harassment amounting to Rs20 billion.
Barrister Razzaq said his client had instructed him that amount of Rs20 billion when received from Dr Qadri would be spent on charity work for the welfare of the people of Pakistan.