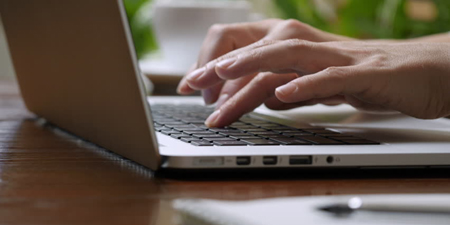 JournalismPakistan.com October 23, 2016 Daud Malik



ISLAMABAD - One evening sometime in 2011 our shift in-charge at the Islamabad office of Dawn told us to be on our toes with regards to copyediting. What happened? A blunder that went unnoticed the previous night? Has the editor expressed displeasure with the overall standard of editing? There was a sense of suspense about the warning because we subs know what we did last night and pray nobody notices it.
We were informed that JournalismPakistan.com, a website run by senior journalist Imran Naeem Ahmad, is going to point out "mistakes" newspapers make. Oh really? How could he? Were we worried? Perhaps not but certainly amused that someone from outside should be pointing out the typos and blunders. One knew about JournalismPakistan.com, launched in 2009 but afterwards took more interest in the Human Error section, which not only points out the mistake(s) but also mentions the correction itself.
But JournalismPakistan.com is much more than the Human Error section. It is an outcome of one-man's commitment to journalism – a unique experience of news about those who write and edit news. Its launch coincided with the unprecedented phase of expansion in journalism – the arrival of electronic and social media. From the state-run Pakistan Television in 2002 when the country opened its airwaves, Pakistan has witnessed a surge in the number of private TV and radio stations.
The number of journalists, a rare breed in yesteryear, increased exponentially. Suddenly becoming a journalist seemed to be in-thing. The change in the media outlook was big, feverish, competitive and above all unplanned. This created new worries. The institution of editor went out of the window. Journalists, one too many, young, bold and untrained, became the known faces of our source the news by the hour. As the rating race took hold of the electronic media, especially in the midst of national crises such as the lawyers' movement, and Lal Masjid operation, journalistic standards were set aside.
The time of those putting together news becoming themselves news had arrived in Pakistan. But who was to record this transition and make a sense out of it. Imran Naeem Ahmad stepped in with JournalismPakistan.com. With over three decades in journalism, his single-handed effort and commitment has made JP a credible source of news about media in Pakistan. Today JP has become a focal point for us to know what's happening in the journalism world of Pakistan. It impartially reports the highly partisan episodes which we are witnessing as politics and media have become too close for comfort for any sense of balance and journalistic standards.
Importantly, Imran did not forget the past. As somebody who has worked with the respected names of Pakistani journalism from the days of The Muslim in Islamabad, he understood that the people should know the journalism before the arrival of electronic media surge. His interest and care about the Hall of Fame section profiling the great names of journalism in Pakistan is touching and surprising. He still longs for someone to prepare a brief introduction of Khwaja Asaf, the former editor of Pakistan Times, a man who earned the respect of everyone in Pakistan's journalism but remains almost anonymous. In his book Rearview Mirror, late Khalid Hasan says at Pakistan Times "Khwaja Asaf's famous red ballpoint was the sword that swiftly came down on any lapse involving language, usage or grammar."
JP is recording a tumultuous period of media history – a record for the days to come to know how many journalists died in the line of the duty, how many suffered injuries for reporting the war on terrorism, how many worked for months without salary, how many were unable to get their dues, how many were shown the door without reason, how many anchors switched TV stations and sides, how many used unfair means for achieving ratings, how many reached official positions by throwing their weight behind the ruling parties….the list is never ending. Seven years later, Imran Naeem is even more than ready to keep recording and reporting.