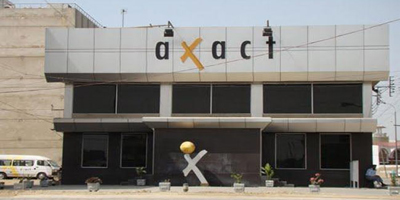 JournalismPakistan.com February 13, 2016


ISLAMABAD: Axact, the parent company of BOL News Television, has termed a story run by Dawn Friday as 'malicious propaganda'.
According to a post on BOL's Facebook page, it was pointed out that the news quoted anonymous FIA sources but "as in the past, this report too failed to include version of the accused."
Daily Dawn's story repeated the old charges leveled against Axact in May, 2015 that it operated racket of fake degrees. However, even after nine long months FIA has failed to present a single piece of evidence in the court, said the post.
It claimed the Jang-Geo Group remains in the forefront in conducting a defamatory media trial of Axact, which plans to launch the country's largest media house that includes BOL News channel, BOL Entertainment, English and Urdu-language daily newspapers and magazines.
"The Dawn Group has also joined hands with Mir Shakilur Rehman and his Jang-Geo Group in an attempt to defame Axact," said a member of the Axact Response Committee (ARC). "There is a pattern in which the Jang-Geo and now Dawn carry bogus stories against Axact, which mostly appear ahead of the hearing of bail applications of Axactians languishing in prison since May."
According to Dawn, FIA sources claim they have "concrete evidence…to prove that Axact blackmailed and looted innocent people in the name of foreign academic degrees." But the ARC member said the reporter failed to ask why the final charge-sheet has not been submitted in the court after the passage of nine months.
Related post from JournalismPakistan Archives:
BOL parent company Axact rejects Jang Group stories as 'pack of lies'