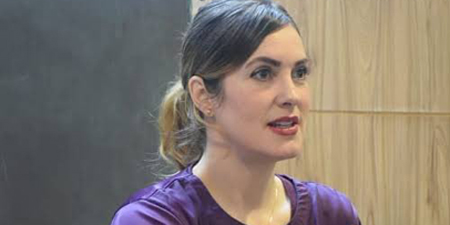 JournalismPakistan.com June 07, 2020


ISLAMABAD—Jumping into the fray, veteran journalist Muhammad Ziauddin has said US blogger Cynthia Ritchie (pictured) is lying as she alleged that former interior minister Rehman Malik raped her in 2011.
She also accused former federal minister Makhdoom Shahabuddin and ex-prime minister Yousuf Raza Gilani of "physically manhandling" her while Gilani was staying at the "President's House".
Ziauddin believes Cynthia is lying. "But I am sure even those who give the impression of being taken in by her canard because of their pathological hatred for PPP and its leadership know that she is lying," the former resident editor of Dawn tweeted.
In the meanwhile, Malik rejected the allegations.
Cyril Almedia, another former Dawn journalist, termed Cynthia "a dirty woman." In a tweet, he said: "Dirty woman... gross that the mil hires ppl to malign an assassinated national icon..."