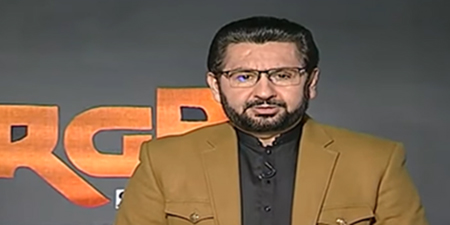 JournalismPakistan.com April 14, 2022 Cherie Conela



ISLAMABAD—Prominent television presenter Saleem Safi has urged the newly-elected Prime Minister Shehbaz Sharif not to give any government positions to media persons.
In an open letter to the PM Sharif published in Daily Jang, he wrote: "Instead of controlling the media, just regulate it in consultation with the media organizations to stop the spread of fake news and not give any government position to any media person."
"In the last few years, the media has been divided, and its prestige has been damaged," he wrote. "Please do not try to make the media your tool like the past governments."
"Don't retaliate against media channels, anchors, or writers who have criticized you. Leave their case to Allah and treat all media organizations and media persons equally."
According to him, accepting official positions by media persons is not suitable for the media and the government itself.