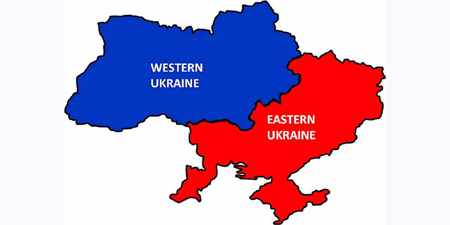 JournalismPakistan.com July 17, 2017


NEW YORK - Russia-backed separatists in Ukraine's east should immediately release Donetsk-based journalist Stanyslav Aseyev, who has been detained by the self-proclaimed Donetsk People's Republic (DNR), the Committee to Protect Journalists said Monday.
Aseyev, who has contributed to the Ukrainian service of the US-government-funded Radio Free Europe/Radio Liberty under the pseudonym Stanyslav Vasin, went missing on June 2, CPJ reported at the time. He covered daily life in the east of the country.
On July 15, Oleg Kotenko, head of Patriot, a volunteer group that works on the release of political prisoners in Ukraine, told independent broadcaster Hromadske Radio, that the separatists detained Aseyev for his "pro-Ukrainian stance" and for "spreading information about the so-called DNR, which in militants' opinion, is not true." Aseyev's condition is not good, Kotenko said.
On July 16, Yegor Firsov, Aseyev's friend and a former Ukrainian lawmaker, wrote on his blog in independent daily Ukrainska Pravda that the separatists had charged the journalist with espionage and that if they convict him, they could jail him for up to 14 years, citing written confirmation provided to Aseyev's mother. Firsov also wrote that Aseyev's mother was allowed to see him in detention.
"Reporting is not espionage. Stanyslav Aseyev should be released immediately," CPJ Deputy Executive Director Robert Mahoney said. "We call on all sides of the conflict in Ukraine to respect journalists' roles as civilians and allow them to do their work."
At least five journalists and two media workers have been killed on the job in Ukraine's east since fighting between Ukrainian security forces and pro-Russia rebels began in 2014. – Committee to Protect Journalists