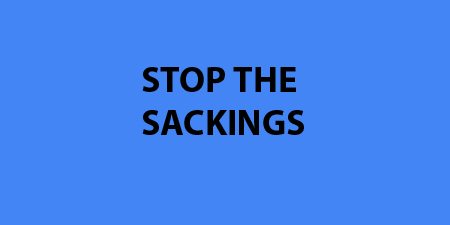 JournalismPakistan.com September 16, 2019


ISLAMABAD — Media persons, led by Rawalpindi-Islamabad Union of Journalists (RIUJ), staged a protest on Monday in front of GNN Television offices for firing staffers.
The protesters chanted slogans against the management and called for their reinstatement.
Insiders say that the employees were targeted because the previous bureau chief hired them.
However, the new Islamabad bureau chief told the protesters that the sackings were because of the poor performance of the individuals. He assured them the management would clear all their dues soon.
The RIUJ leaders alleged that the layoffs at different media houses were planned in connivance with the government.
RIUJ President Aamir Sajjad Syed set 72-hour deadline for the GNN managers to resolve the issue. He said that if this was not done, the union would stage a sit-in in front of the channel's offices.