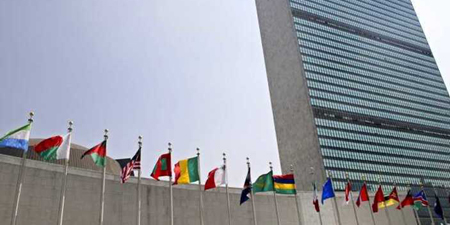 JournalismPakistan.com October 23, 2018


A journalists' rights group on Monday launched a campaign at the United Nations seeking a convention to protect media workers' rights worldwide.
The International Federation of Journalists (IFJ) said the goal of the campaign was ending impunity in violations of these rights, amid international anger over the murder of Saudi journalist Jamal Khashoggi.
An initial meeting at UN Headquarters brought together 15 countries, including Greece, Russia, Pakistan, Peru, Italy and Tunisia, IFJ head Anthony Bellanger said.
His Brussels-based organization represents 600,000 journalists in 134 countries.
The effort comes at a dramatic moment with the case of Khashoggi, who was murdered October 2 in the Saudi consulate in Istanbul. The case has underscored the difficulties many journalists face, with threats of harassment, assault or even death.
Organizers of the campaign hold that it is not possible to wait for the next murder without doing anything: worldwide 82 journalists were confirmed killed last year, with only one in 10 deaths investigated.
"The best tribute we can pay to the victims is to unrelentingly mobilize and work tirelessly to lift the shadow of impunity which has been over journalism for far too long," Bellanger said.
The campaign aims to mobilize several countries to take the effort to the United Nations General Assembly, the only authority that can start the process leading to adoption of an international convention.- AFP