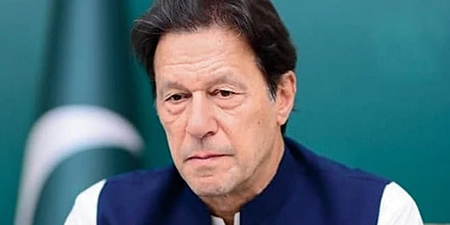 JournalismPakistan.com April 08, 2022


ISLAMABAD —The Rawalpindi-Islamabad Union of Journalists (RIUJ) and National Press Club Islamabad, in a joint meeting, have shown extreme anger over allegations by Prime Minister Imran Khan that journalists took bribes from the US embassy and were involved in a conspiracy against Pakistan.
General Secretary RIUJ Tariq Ali Virk and former President PFUJ Afzal Butt said in a statement that if the PTI had solid evidence that any journalist had conspired against the Imran Khan-led government by taking money from the US diplomatic staff, then the names of such journalists should be shared with the National Press Club for further necessary action.
"However, if Imran Khan has leveled baseless allegations against journalists, our demand is to withdraw those within 24 hours and apologize to the journalist community; otherwise, we reserve the right to protest against the PM," the statement said.
According to Butt, the beat reporters who cover the foreign ministry and embassies have to interact with the diplomatic staff of different countries to perform their professional duties. The journalists also meet the Pakistani ambassadors stationed in other countries worldwide.
"The purpose of the ambassadors' meetings with the journalists is not to overthrow the governments. The allegations made by the premier against the journalists without naming anyone cast doubt on the entire journalist community."