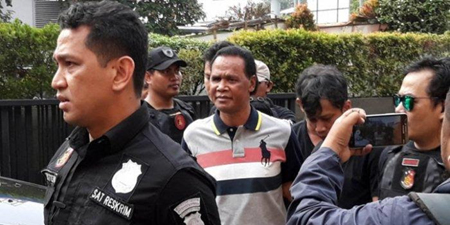 JournalismPakistan.com April 02, 2019


Several journalists were attacked outside a court in West Jakarta by a gang leader on March 27, 2019.
The International Federation of Journalists (IFJ) and its affiliate the Alliance of Independent Journalists (AJI) have condemned the assault on journalists and urged the authorities to prosecute the perpetrator.
The gang leader, Hercules Rosario Marshal, was in court in West Jakarta. When he arrived, he stepped out of the car where waiting media met him. Hercules immediately started verbally and physically assaulting the press before he was taken to a holding room. As photographers tried to take his photo, he was chased, and the rest of the media fled the scene.
FS, an online journalist who did not want to disclose his name due to safety concerns, was recording the video when the incident happened. He tried to escape but got trapped between parked cars. FS was punched in the face by Hercules which caused swelling and bruising.
FS noted that he did not see any police officers on guard at the location. Hercules later published an online video and issued an apology. He said he was too emotional because of the verdict.
AJI said assault on the media is a violation of the press laws which guarantee legal protection for journalists as they do their jobs. "We urge the police to prosecute Hercules as the perpetrator and bring him to court and sentence a punishment as heavy as possible as a deterrent effect to stop the attacks of journalists in the future," AJI added.
In Indonesia, journalists are a target for attacks and physical harassment. All the cases of violence and abuse against journalist reported in Jakarta remain unsolved.
The IFJ said: "The local authorities in West Jakarta failed to ensure the protection and safety of journalists. We again remind all parties in Indonesia that protection of journalists whilst they are on duty is stated under the Press Law. Aside of that, we stand with AJI to urge the authorities to take action and bring perpetrators to justice." – IFJ media release/Photo: Tribun Kaltim