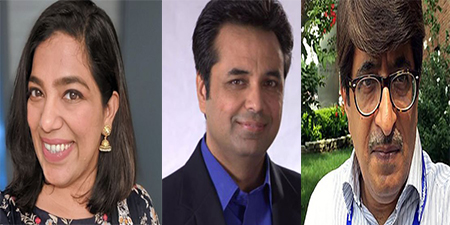 JournalismPakistan.com January 11, 2022 Cherie Conela



ISLAMABAD—Some Pakistani journalists have claimed that they have been banned by the Urdu version of the UK-based The Independent.
In separate social media posts, at least three prominent journalists said that the ban aimed at further curtailing freedom of expression in Pakistan.
"Independent Urdu has informed me that due to unknown reasons, my weekly op-ed, which has been published for three years can no longer continue," Iffat Hasan Rizvi tweeted.
Similarly, Talat Hussain posted his recent column on Twitter, announcing: "This is my last article for this website. They also want "positive reporting."
According to Freedom Network, Independent Urdu has also banned caricatures by Sabir Nazar. "Censorship is taking deep roots in the country for the last three years," FN posted with the hashtag #JournalismIsNotACrime.
The banned trio are known critics of the current PTI regime, led by Prime Minister Imran Khan.