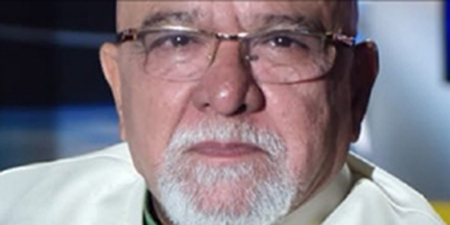 JournalismPakistan.com January 14, 2019


ISLAMABAD - Veteran journalist and political analyst Imtiaz Alam is incensed with Information Minister Fawad Chaudhry and accused him of promoting hate speech.
The veteran journalists came out with some tweets in which he termed Fawad Chaudhry as the rudest and ridiculous information minister in Pakistan's history.
In a tweet, he said: "No Info minister in Pak history has been so rude and ridiculous as my friend Fawad Chaudhary is."
Alam alleged that the information minister "leads the abusive tirade against those who tries (sic) to bring this Govt to its sense. While raising the banner against freedom, he promotes the hate speech the PTI has popularized."
In another tweet, he termed the information minister as obnoxious. "He is just obnoxious. Who is blackmailing the Govt? It is the Govt which is twisting arms of media. Like private business, you are a client trying to dictate terms to media struggling for their independence. You have the distinction to have forced media houses retrench journalists."
He maintained in one of his other tweets that the PTI government is squeezing the media industry, which was not asking for any help.
"No one is asking for subsidy for the media industry which is being squeezed by the PTI government, which is otherwise very enthusiastic in providing extraordinary concessions and subsidies to various industries that benefit some of its stalwarts."