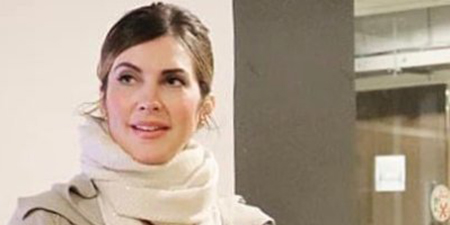 JournalismPakistan.com August 31, 2021


ISLAMABAD—The announcement by PTV World about the controversial influencer Cynthia Ritchie joining the state broadcaster left some Twitter users amused and disappointed.
The PTV World announcement introduced Cynthia as a writer and filmmaker, saying she will be conducting a program soon.
For former Geo News presenter Talat Husain, her appointment was "the lowest point in public broadcasting is the highest point of our Strategic Communication."
Nadeem Farooq Paracha, an author, and researcher, made fun of the announcement in a tweet. "Why stop at 'writer and filmmaker?' Please also add, mountaineer, astronaut and right-arm leg-break googly bowler. The inbred hybrids will lap it up."
Hasan Zaidi, a filmmaker and journalist, was deeply disappointed. He simply said, "Kuchh nahin badalna iss mulk mein."
With this announcement, journalist Mubashir Zaidi thought PTV had become "pogo television."
Abbas Nasir, a former editor of Dawn, was sarcastic. "#ThankYouISPR the first major step towards projecting Pakistan's soft image abroad. Someone nearly as knowledgeable about the West as our PM will be speaking to the west."
PTV later withdrew the tweet.
Photo: Twitter (@CynthiaDRitchie)