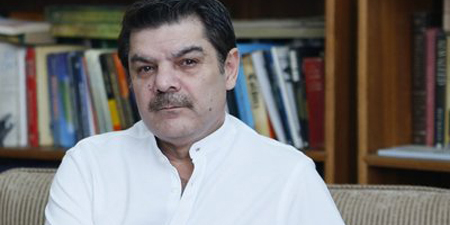 JournalismPakistan.com November 10, 2018


ISLAMABAD - Samaa Television presenter Mubasher Lucman has called for an audit of television channels and newspapers to ascertain if they ever paid tax deducted from their employees to the government.
In a series of tweets on Saturday, he said such an audit must be conducted covering the past 15 years.
He also spoke about the government spending on dummy newspapers and publications run by well-known journalists and said this must end.
"Pakistan must have one of the smallest print media industry in the world as per its population. However we perhaps also have the highest government spending on dummy papers and publications by known journalists. This must be stopped and they should be made accountable."
He said that among thousands of publications in Pakistan, the majority of them were dummy newspapers and magazines. "They must be closed immediately and taxpayers' money saved from being looted by these criminals."
Lucman thought it was wrong of some channels to blame the PTI government as being responsible for their loss of business. "How can a government ensure business? That's not correct. They are only worried of the accountability hence putting pressure on the government to let them off the hook."
Photo: Twitter (@mubasherlucman)