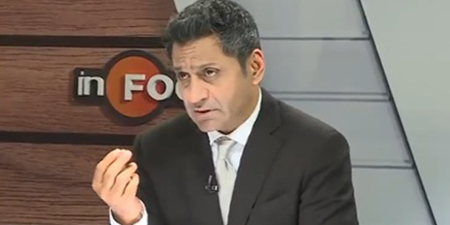 JournalismPakistan.com October 30, 2022


ISLAMABAD—Fahd Husain, Special Assistant to Prime Minister on Public Policy & Strategic Communication, has denied that he is running a media cell in the Prime Minister's House.
In a series of tweets, he held ARY News, a journalist he did not name, and PTI spokesperson for what he termed peddling "lies to stitch together a 'narrative.'"
He added that for months "these people have been crying hoarse over a supposed 'Strategic Media Cell' that they say I run."
Fahd, who served as Dawn's resident editor before joining the PDM government, credited himself for "effective communication," which he thinks makes the ARY News, the journalist, and the PTI uneasy. "There is no such media cell. Never has been. None & never. It's a lie."
He said the ARY broke the news: "I was heading a strategic media cell in the PM House and targeting PTI and its leadership. This was news to me."
However, Fahd said he was disappointed at a journalist he respected "spewing absolute lies as if he had unearthed a big scoop." He, however did not name the journalist.
In the rest of the tweets, Fahd regretted the falling standards of journalism in Pakistan.