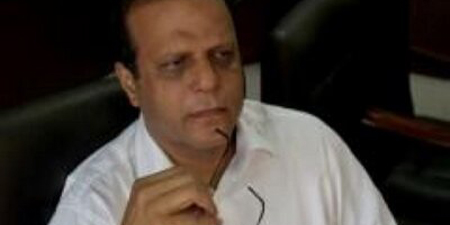 JournalismPakistan.com October 01, 2018


ISLAMABAD – Dawn Editor Zaffar Abbas (pictured) has said that journalist Cyril Almeida has taken a short break after his regular column did not appear on Sunday.
"I know both his friends and foes are surprised. It's just a temporary break on his own request, and a well deserved one. Nothing more. He's around, and will be back soon," Abbas responded to a query by Mohammed Hanif on Twitter.
Hanif had earlier tweeted: "no @cyalm column in today's @dawn_com. Can't remember the last time he was given a Sunday off. Hope this is a well deserved break and nothing to do with the ridiculous treason case against him. hope to see him back next Sunday."
Similarly, Murtaza Solangi, a former Director General of Radio Pakistan, tweeted: "So no column by @cyalm today. Freedom of press and expression is touching new heights in #NayaPakistan."
In response to his tweet, Abbas said: "Cyril has taken a short break. Like all of us, he too has a right to a break. He will be back with his column soon."
On September 24, the Lahore High Court (LHC) issued non-bailable arrest warrants for Almeida, and his name placed on the exit control list in a treason case filed by civil society member Amina Malik.
Amina is seeking action against former Prime Minister Nawaz Sharif under treason charges for allegedly defaming state institutions through an interview he gave to Almeida.
The interview was published in Dawn on May 12 this year and caused quite a stir after Sharif said: "Militant organisations are active. Call them non-state actors, should we allow them to cross the border and kill 150 people in Mumbai? Explain it to me. Why can't we complete the trial?"
Almeida has to appear in court on October 8.
Photo: Twitter (@abbasz55)