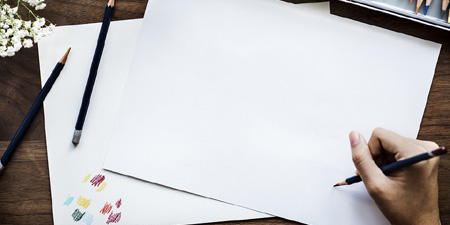 JournalismPakistan.com September 29, 2019


ISLAMABAD — Khalid Hussain, a cartoonist whose artwork mocked Prime Minister Imran Khan and was deemed offensive by readers, says The Nation has not sacked him formally.
"I have not got marching orders in black and white. Only verbally I have been told that my cartoons, for the time being, will not be published," Hussain told BBC Urdu.
He added that the head of the editorial pages verbally informed him that because of the government pressure, the paper had decided not to publish his cartoons. "But I do not know how long my work will not be published."
The controversial cartoon published on the paper's editorial page on September 25 angered the government. It showed PM Khan drawing a carriage that has American President Donald Trump dangling a 'mediation' carrot in front of him, with Indian Prime Minister Narendra Modi seated.
The Nation apologized for publishing the artwork on September 26. "We would like to apologise deeply for a cartoon that appeared on our pages. The artwork fell short of our standards and does not reflect our editorial policy. It should never have appeared."
Hussain told BBC Urdu that he had not faced any restrictions on his artwork, though sometimes his cartoons have not been published as they were seen to be violating the paper's editorial policy. However, he added this particular cartoon was published after it was okayed in line with the editorial policy.
He also tried to explain that the cartoon was neither against the person of the prime minister nor the government. "It was to depict that America is diverting Pakistan's attention while allowing India to take whatever measures it likes in occupied Kashmir."
He said the government did not understand the cartoon and used pressure tactics against the paper, adding it was unfortunate.