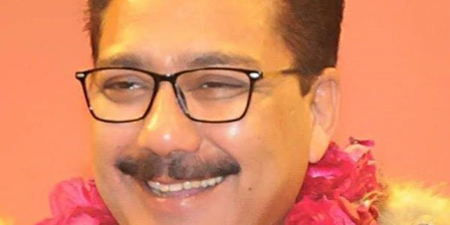 JournalismPakistan.com January 09, 2019


ISLAMABAD - Azad Group dealt a blow to the long-ruling Journalist Panel winning two main seats – Shakeel Qarar (pictured) becoming the president and Saadia Kamal elected as the vice president (women's seat) in the elections of National Press Club held on Tuesday.
Qarar upset favorite Shakeel Anjum of Journalist Panel by polling 1036 votes as against his opponent's 960.
Matiullah Jan, also contesting for president failed badly getting only 235 votes. Sharjeel Amjad Rao (57), Naseeb elahi (9), and Babar Mughal (10) also ran.
The Journalist Panel won all of the other seats, Anwar Raza winning the slot of secretary with 766 votes. He defeated Shahryar Khan who collected 722.
Veteran unionist Nasir Malik, also running for secretary, faced an embarrassing defeat getting only 251 votes. Zaigham Naqvi (374), Shakeel Ahmed (71), Haroon Kamal Raja (61), and Farrukh Nawaz Bhatti (12) were the others in the race.
Ahmed Nawaz Khan (820), Raja Khalil Ahmed Mahmood (746), and Shah Mehr (607) won the positions of vice president.
Syed Shiraz Ali Gardezi with 856 votes was elected the joint secretary as were Ahtisham Ul Haq (840) and M. Nadeem Chaudhry (755).
Shakila Jaleel landed the women's seat for the position of joint secretary with 854 votes.
Sagheer Ahmed Chaudhry who polled 860 votes running for finance secretary was successful as he beat Khawar Nawaz Raja (750) and five others including M. Iqbal Malik (283), Muhammad Ishaq Chaudhry (163), Faisal Kamal Pasha (101), Khawaja Shafqat (72), and Raja Liayqat (32).
The counting of the votes for the governing body will be done on January 10.