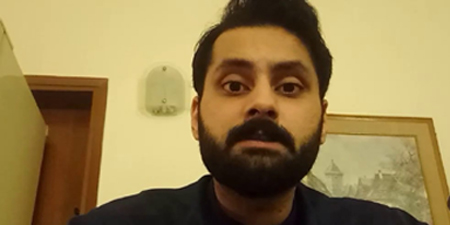 JournalismPakistan.com August 05, 2018


ISLAMABAD - Social activist Jibran Nasir, who contested elections from Karachi, on Sunday tweeted to ask "friends in Lahore" to make public if they are not getting copies of Dawn and Jang newspapers.
His tweet, liked by Hussain Haqqani, said: "All friends in Lahore who aren't receiving Dawn/Jang and who have confirmed from their hawkers that they've been 'ordered' to stop distribution pls make ur posts & share on all forums."
He also made a request: "Also if possible buy 10 copies from stores tomorrow. 1 for you and 9 for neighbours."
In response, Ahmed Bilal Mehboob, who heads PILDAT, maintained: "I live in DA phase 1 and for the last 2 days, I am not receiving my Dawn and Jang and the hawker has unilaterally replaced them with other newspapers."
Mehboob also said that Geo TV has gone off the air for the last three days.
However, a tweeter asked Nasir why he was dragging armed forces into this affair. Others made fun of the social activist, saying he lost the polls after getting more than a "crore votes". Some asked who will pay for the extra copies of Dawn and Jang. One user maintained that the social activist has a habit of creating issues to get publicity, saying during the polls campaign he made sure he remains in the news through such tactics.
Photo: YouTube