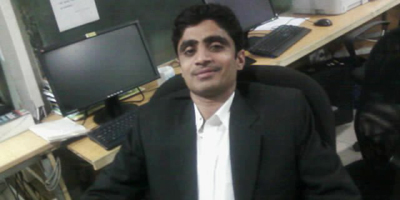 JournalismPakistan.com June 25, 2012
ISLAMABAD: Zahid Gishkori of The Express Tribune says he owes it to JournalismPakistan.com for the two awards he has won in less than two months.

The young journalist who landed the Canadian High Commissioner's Award for Excellence in Pakistani Journalism in the Public Interest category only last month has now been selected to attend a journalism course in Hamburg, Germany.

"Had it not been for JournalismPakistan.com, I would have never known about these opportunities," says Gishkori who has previously worked for INP, PPI, Pakistan Observer and The Nation besides undergoing a brief internship at Dawn.

"This marvellous website keeps me updated on the upcoming fellowships and that is exactly what I want. JP provides new windows of opportunities for young journalists like me and also initiates debate on issues in journalism."


"I credit JournalismPakistan.com for helping me make progress in my career and appreciate the splendid work they are doing."

The course Gishkori is due to attend is titled 'Summer Academy 2012' and is being organized by the International Institute of Journalism (IIJ) of Deutsche Gesellschaft für Internationale Zusammenarbeit (GIZ) GmbH from July 22 to August 17.