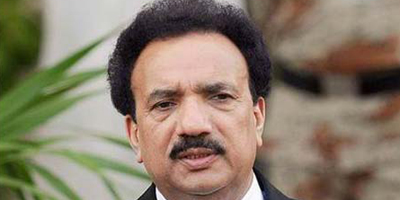 JournalismPakistan.com May 05, 2015
ISLAMABAD: Senator Rehman Malik Tuesday urged the Senate members to come up with legislation against satirical television programs that have been ridiculing politicians for several years.
Speaking on a point of order, he said the government should take action against programs that have been mocking politicians under the garb of parody.
"These programs are so insulting which nobody can watch along with the families as they present politicians as jokers," he said.
Malik said television channels have also been ridiculing the prime minister in their satirical shows but the government was unwilling to initiate any legal action against them.
"I've brought all this in notice of PEMRA but to no avail," he said, adding the Upper House should do a legislation to ban such programs.
Chairman Senate Mian Raza Rabbani said PEMRA has all the powers to stop slur and abuse on television channels but "the officials are hand-picked and too incompetent to do the task."