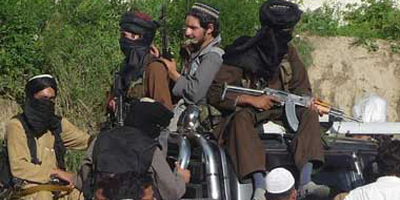 JournalismPakistan.com April 08, 2014
A Daily Times editorial on 'The threat to media' published Tuesday points to a dangerous trend - the willingness of the smaller channels to publicize militant news.
"In the mad scramble for ratings and 'breaking' news, smaller news channels are willing to publicize militant news to gain an edge on their competitors. This is a dangerous practice and lends strong weight to the argument for boycotting coverage of militants and denying them the publicity they badly want," the paper said.
Following death threats to senior journalist Imtiaz Alam, a journalists' demonstration in Lahore had suggested the situation demanded boycotting militant-related coverage.
"The threats to Mr Alam highlight how important controlling the media is to the TTP and how the battle against them is not only playing out in the tribal areas but in our homes and on our television screens," the paper commented.
It said the TTP's violence against the media shows how propaganda ascendancy is tied closely to their political goals. "Hence, turn on the television and often you will see TTP spokespersons issuing statements as though the group is a legitimate political actor with a right to a voice. In this way the TTP hope to acclimatize people to their presence and attain legitimacy through a persistent media presence, which makes journalists who see the TTP as nothing more than a terrorist organization, and are not afraid to point it out, a threat to them. "
The editorial said that while protecting journalists was something the government has pledged to do, it was not long ago most journalists considered the government itself a threat to their personal safety — and many still do — for reporting sensitive or damaging stories and exposing corruption.
"Many journalists in Pakistan can testify first-hand to receiving oblique threats from 'agency' personnel warning them to stay away from controversial subjects. However, the government still operates according to a framework in which assassination and murder are preferably avoided. The TTP framework is almost entirely assassination and murder."
The paper said that journalists in Pakistan are in a unique position to shape the national discourse. "The power must be used responsibly now more than ever when the greatest threat to the media is extremist militancy."