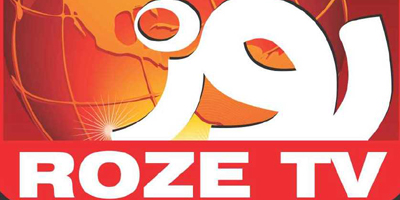 JournalismPakistan.com January 22, 2016


ISLAMABAD - For airing what the electronic media's regulatory body PEMRA said were "highly objectionable and anti-state remarks" of a Taliban leader, Roze Television received a warning Friday.

The channel's reporter covering the terrorist attack on Bacha Khan University this week quoted the Tehreek-i-Taliban leader in his report that violated PEMRA laws, the authority said.

The objectionable part that went on air was: "TTP's central spokesman Muhammad Khurasani has condemned the incident....we consider attack on non-military educational institutions as being against Shariah....this is what the spokesman said. He also said that action would be taken against the commander who used Taliban's name to accept responsibility."

PEMRA said the broadcast was a tacit invitation to terrorists to attack military-run schools and installations which is not only against the spirit of Zarb-i-Azab but also against the Constitution of Pakistan, PEMRA rules and the Code of Conduct 2015.

The warning said the channel's managers should remain careful and ensure no such content is broadcast in future. It also asked them to install time-delay mechanism.