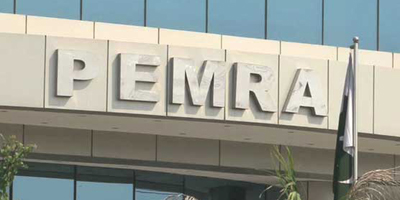 JournalismPakistan.com October 17, 2015


ISLAMABAD: The Sub-Committee of National Assembly Standing Committee on Information and Broadcasting has expressed dissatisfaction over the performance of Pakistan Electronic Media Regulatory Authority (PEMRA) and lamented its failure to take action against satellite television channels violating the code of conduct.

The sub-committee members criticized PEMRA for closing its eyes on the character assassination of certain political leaders on specific private TV channels. They decided to summon the CEO of the relevant TV channel, a representative of the Pakistan Broadcasters Association (PBA).

The sub-committee asked the Ministry of Information and Broadcasting to ensure that the PEMRA Acting Chairman and its DG Operations attend the meeting, likely to be held next week.

They asked PEMRA to ensure that all private TV channels have delay mechanisms and an editorial board to ensure that no such incident takes place in future. Convener of the sub-committee Imran Zafar Leghari said there was a need to ensure the rule of law and added that notices were meaningless.

He said that PEMRA should take the meeting as a wake-up call and the committee should not be forced to take some harsh action in this regard. Talal Chaudhry said the code was finalized in five years, however, PEMRA is still unable to implement it.

Daniyal Aziz, specially invited in the meeting, said that Council of Complaints was not being highlighted on the media and common man even does not know its telephone numbers and its working process.
He said that media should at least highlight it as public service message.

Naeema Kishwer said that objectionable advertisements were being aired by certain TV channels and PEMRA had taken no notice.

The PEMRA officials told the sub-committee that PEMRA in the recent past wrote letters to PBA over the telecast of an objectionable advertisement and the ad of a biscuit company would be edited in a couple of days. - APP