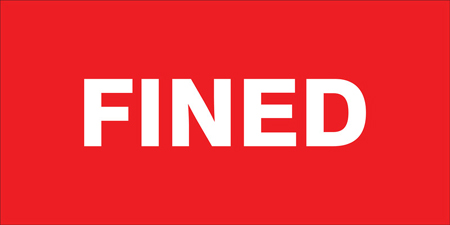 JournalismPakistan.com March 03, 2017


ISLAMABAD – Pakistan Electronic Media Regulatory Authority (PEMRA) Friday slapped fines of Rs1 million each on national private TV channels and Rs0.5 million each on regional ones for airing false news about a bomb blast in Gulberg neighborhood of Lahore on February 23.
The 29 channels were also asked to air apologies on March 6 at 6:00pm in the same manner and magnitude as the fake news was telecast.
The channels that aired the false news were Geo, Khyber News, 92 News, Dunya, Samaa, Metro 1, ARY, Awaz, Jaag, Abb Takk, Roze, DawnNews, Mehran, Kohinoor, 7 News, Lahore News, Neo, Capital, Sach, Sindh TV, Express News, Channel 5, Din, Waqt, KTN, NewsOne, Channel 24, BOL, and K-21.
PEMRA had served show cause notices to all these channels and asked to explain why action should not be taken against them. On Thursday, majority of the representatives of these news organizations admitted they had picked the news from other channels including PTV, and did not verify it.
The PEMRA meeting Friday also asked the Ministry of Information and Broadcasting to look into the complaints against PTV that also aired the fake news.
Meanwhile the regulator also gave text of the apology it wants aired by all the blundering channels. It reads: "On February 23, 2017 our TV channel aired unverified news about a bomb blast in Gulberg, Lahore which was later found to be wrong. PEMRA has fined us Rs1m/0.5m and asked to air an apology. As ordered by PEMRA, our organization apologizes for airing the false news that created unrest and panic among public and caused mental strain."