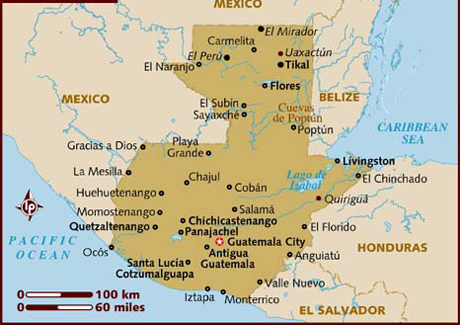 JournalismPakistan.com August 21, 2013
NEW YORK: Authorities in Guatemala should conduct a full investigation into the murder of a TV and radio journalist whose body was found on Monday. He had been reported missing for several hours, the Committee to Protect Journalists said. Carlos Alberto Orellana Chávez was killed seven days after another journalist was shot and wounded in the same state.
"Authorities must thoroughly investigate the murder of Carlos Alberto Orellana Chávez and the shooting of Fredy Rodas, determine the motives, and bring those responsible to justice," said Carlos Lauría, CPJ's senior program coordinator for the Americas. "If these attacks go unresolved, Guatemalan journalists are likely to face more and more danger."
Orellana's body was found in the southwestern department of Suchitepéquez late Monday with a bullet wound in his head, according to news reports. Unidentified assailants had abducted him from his car after he had left his home early Monday morning, the reports said.
Authorities said they found Orellana's vehicle with all of his belongings and that the attack did not appear to be a robbery. Interior Minister Mauricio López Bonilla said the crime did not appear to be related to Orellana's journalistic work, but offered no evidence or further details, according to news reports.