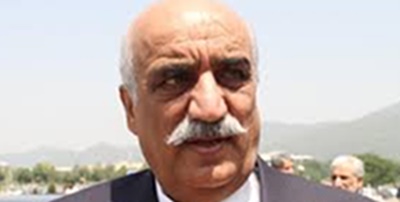 JournalismPakistan.com June 08, 2015
ISLAMABAD: Pakistan People's Party and other opposition parties in the National Assembly walked out of parliament session Monday after government banned live coverage of the session.

Leader of the Opposition in the National Assembly Syed Khursheed Shah (pictured) said that he would only speak on floor of the House if assured that his speech would be broadcast live.

"Only budget speech of the finance minister is broadcast live," said Information Minister Senator Pervaiz Rashid.

Senator Aitzaz Ahsan also said that speeches by all parliamentary leaders should be broadcast live; otherwise they would not start debate on the budget.

Talking to media, Shah said that it is right of the people to listen to discussion of legislators on the budget. He said that during the sits-in, government allowed the live coverage in its interest but now it has banned live coverage because it concerns the common man.

Shah also claimed that the federal ministers are more willing to talk outside the Parliament House and did not take the House into confidence on issues pertaining to common man.

"I pray for more sits-in, so then government will allow live coverage of parliament session," Shah said.