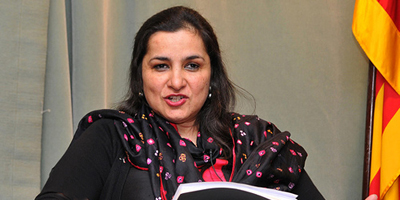 JournalismPakistan.com June 21, 2012
ISLAMABAD: Nasim Zehra, the Director Current Affairs at Dunya News who resigned on June 14 following the notorious leaked video of an interview, has taken back her resignation.

In a message on Twitter Thursday she said she had been asked to stay and help set up a code of conduct for television anchors.

"A general consensus after interview/video saga was code is a must. After thinking over it & realizing it provides me an opportunity to address an issue we are all concerned about I have taken back my resignation," she said in her tweet.

"I resigned because I felt we had disappointed the viewers. Dunya now agrees to implement a code that helps us to fulfill viewers' expectations."

In the video that went up on social media on June 14, Dunya anchors Mubashar Lucqman and Meher Bukhari are shown talking to their guest on the show, property tycoon Malik Riaz.

Their off-air conversation clearly showed the interview was a set-up. At one point Meher admits herself it was a planted one.

Nasim used to host the program Policy Matters on Dunya. It could not be immediately known if she was returning to her pervious position and whether she would also host the program again.