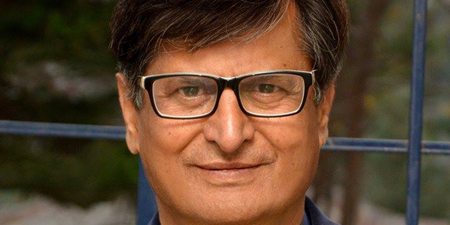 JournalismPakistan.com January 13, 2017


ISLAMABAD – The maiden meeting of the newly-elected governing body of National Press Club Friday condemned the layoffs at Daily Jinnah and non-payment of salaries to Sach TV staff.
The meeting chaired by President Shakeel Anjum (pictured) demanded the issues be immediately addressed by the managements of the respective news organizations.
A committee for the internal security of the club was constituted with Secretary Imran Yaqub Dhilon as its head. Other members will be Ahmed Nawaz Khan, Bashir Chaudhry, Izhar Khan Niazi and Shiraz Gardezi.
It was decided that matters related to endowment fund be looked after by Shakeel Anjum and Hamid Mir.
Senior Vice President Asif Bhatti and Nokhaiz Sahi were named to deal with issues about health insurance.
The next meeting is slated for January 30.