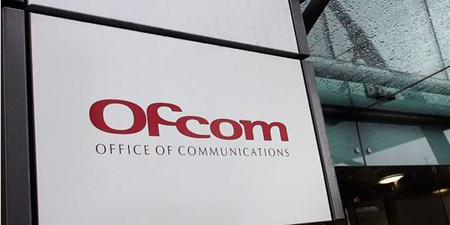 JournalismPakistan.com February 03, 2017


ISLAMABAD – British media regulator Ofcom has revoked ARY Network Limited (in liquidation) licenses and shut down all six of their channels in United Kingdom.
An Ofcom statement said the reason was that "ARY Network had ceased to provide the licensed services and that Ofcom was satisfied it was appropriate to revoke the licenses."
The licenses were used for broadcasting ARY Digital, ARY QTV, ARY News, ARY World News, QTV –Islamic education channel, and ARY Entertainment.
Last year, a British court had ordered ARY to pay £3 million in damages and costs to Mir Shakil-ur-Rehman, the Geo/Jang Group boss for airing 24 programs that were not only "seriously defamatory" but also simply had no foundation. The News reported Friday ARY failed to comply with the order and the network's chief operating officer filed for bankruptcy.
In awarding one of the highest general compensatory awards in recent years, the Judge at the London High Court found that the broadcasts were "unrelenting and calculated to arouse hatred towards the Claimant (and indeed quite possibly violence) among members of the Pakistani community in this jurisdiction."
The judge also found that ARY's conduct was "plainly oppressive, unreasonable and unacceptable".
ARY could not prove the allegations in court and admitted it had no evidence to back its vile claims.
The News said that Ofcom and the British court's verdict had vindicated Jang and Geo Group and Mir Shakil-ur-Rahman, "successfully defeating a dishonest media campaign of vile and baseless accusations."
The paper said during the trial, lawyers for ARY had stated in court that the channel aired accusations against Jang and Geo of working for foreign governments and agencies in response to an alleged attack by Geo. The lawyers for ARY claimed the content of their transmission was merely 'opinion' and that it was not meant to be fact. However, the court rejected ARY's stance.
The News reported that according to the British court's verdict, ARY will pay Rehman over £2 million. This amount includes libel damages, legal fees, insurance premium, and other costs. The order costs ARY £3 million including its legal costs.