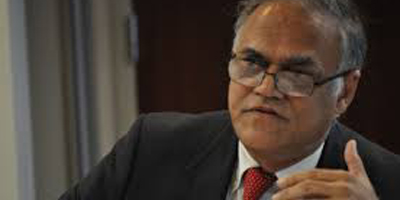 JournalismPakistan.com September 09, 2013
ISLAMABAD: The concept of media's self-accountability needs to undergo a rethink…it is so important that we cannot leave media's freedom and its future just to the media," said Javed Jabbar, a member of the commission formed in January to investigate the affairs of state-owned and private news media in Pakistan in general and specifically in connection with election coverage.
Jabbar was speaking at a roundtable discussion organized by German political foundation Friedrich-Ebert-Stiftung, The Express Tribune reported.
The Pakistani media's self-regulation of content should be ensured through a legislative framework," the paper quoted him as saying.
This was among the recommendations of a Supreme Court-appointed media commission comprising two members.
The commission had stated that media cannot be left to exclusively regulate its content. It has suggested new legislation and reforms in existing legislation for media's content self-regulation.
He said the state should provide a legislative framework of guidelines for news media content, with adequate checks and balances that do not curb freedom of expression.
Jabbar said there would be some challenges in establishing such a framework, but added that draconian laws that oppress the Pakistani media are no longer possible because of strong media organizations and the flow of information over the Internet.
The commission, which included Justice (retd) Nasir Aslam Zahid, met with 166 people including included federal and provincial government representatives, serving journalists, advertisers and other stakeholders, over the course of the four month-long inquiry.
It presented its recommendations in two sections. The first dealt with media in the context of election coverage and campaign advertisements, while the second section detailed general recommendations about state-owned and private media organizations.