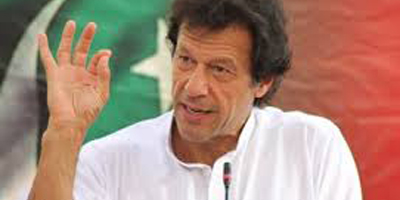 JournalismPakistan.com November 12, 2014
ISLAMABAD: Pakistan Tehreek-i-Insaf Chairman Imran Khan on Wednesday renewed call for boycott of Geo and Jang Group for what he claimed were the blackmailing tactics of its owner Mir Shakil-ur-Rehman.
Addressing a big crowd in Nankana, he said Shakil continues to blackmail people and also wants ARY News anchor Mubasher Lucman punished for exposing his corruption on television.
It is not the first time Imran has taken a swipe at Geo which this year has been in trouble with the military after airing allegations the powerful ISI was behind the April 19 attack on its presenter Hamid Mir in Karachi.
In June, the Pakistan Electronic Media Regulatory Authority (PEMRA) banned the channel for 15 days while also slapping a fine of Rs 10 million . The decision was taken following a complaint filed by the Ministry of Defence.
Imran told his supporters that the Jang Group once published six columns of material against him. He accused Shakil-ur-Rehman of using his staff for fulfilling his agenda.