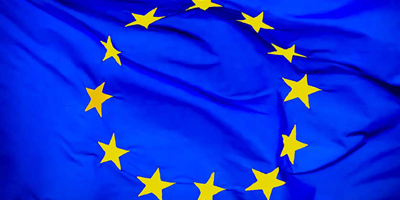 JournalismPakistan.com September 29, 2015


BRUSSELS: Press freedom in Europe is in peril and the European Union has a moral imperative to defend this right and hold its member states accountable, the Committee to Protect Journalists found in 'Balancing Act: Press freedom at risk as EU struggles to match action with values', a report on the EU's press freedom record, launched on Tuesday in Brussels.

"CPJ is concerned at the increasing number of press freedom violations by European countries traditionally viewed as examples of good democratic practice, and by the failure of the European Union to take resolute action to protect the rights of journalists," said Jean-Paul Marthoz, CPJ's EU correspondent and author of the report. "If the EU is to remain a global authority on press freedom, it must use all the tools at its disposal to prevent attacks against journalists, and to ensure that threats to press freedom are eliminated."

Journalists in member states and in countries working toward EU membership face threats from governments and extremist groups. Repressive media laws, including criminal defamation and blasphemy, are still on the books in a number of member states, despite such laws being inconsistent with EU values, the report finds. In some countries, counterterrorism efforts are being used as an excuse for sweeping surveillance measures that censor online reporting and threaten to expose journalists' sources.

The report examines EU policies and institutions, finding that while they maintain an outward commitment to press freedom, in many cases they lack a robust mechanism to hold member states accountable when they are in violation of the EU Charter of Fundamental Rights. Hungary's deteriorating press freedom climate illustrates how ill-equipped the EU is when it comes to reprimanding countries that renege on their commitments. An examination of the accession process finds that the EU needs to be tougher on prospective states, particularly when countries with worrying press freedom records, such as Turkey, are vying for EU membership.

"Hungary's accelerated backslide on the fundamental right of journalists to do their jobs unimpeded, most recently demonstrated by the obstruction of journalists covering the refugee crisis, is in defiance of the EU's stated values," said Kati Marton, board member and former chair of CPJ. "No member state should be permitted to behave with such impunity. If those values still matter to the EU, Brussels must demonstrate that such actions have consequences."

In order to meet these commitments, CPJ has made a series of recommendations to the EU as an institution and to its member states, and is due to meet with leaders of key institutions to discuss the findings of the report. - CPJ