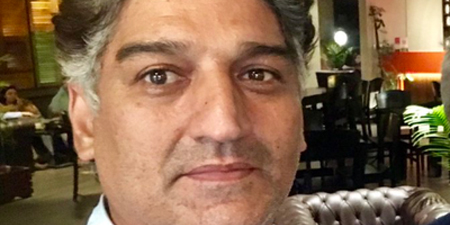 JournalismPakistan.com June 16, 2012
ISLAMABAD: Much as it was expected, DawnNews TV has finally terminated big boy Matiullah Jan, an anchor and deputy bureau chief at the channel's Islamabad office.

Mati, who served the organization for four years, posted his termination letter on Facebook Saturday.

The letter reads: "We regret to inform you that as a result of re-organization necessitated to streamline the working system, it has been decided to abolish the post of anchor/deputy bureau chief. Consequently, your services have become surplus and the same are hereby terminated with immediate effect….."

Mati has now joined Waqt News TV where he is likely to host a program on the lines of Apna Gareban that many believe triggered his downfall at DawnNews.

On the other hand, reporter Azaz Syed, has tendered his resignation and has given one month's notice. There were reports earlier he was to be sacked along with Mati, Editor North Mubashar Zaidi and reporter Abdul Shakoor Khan.

Azaz, a source says, has been approached by Capital TV that is yet to go on air. It is however, not known if at all he will join them.