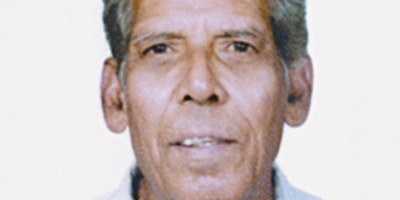 JournalismPakistan.com April 23, 2014
KARACHI: Journalist Izharul Hasan Burney, who spent a lifetime working for Dawn has died in Karachi. He was 83.
Dawn reported that Burney with five decades of journalistic experience passed away Tuesday after being in coma for almost four months.
The paper said he joined Dawn in May 1958 and retired in June 1991 only to be hired as editor of the group's sister evening paper Star where he worked for seven years.
Starting off as a staff reporter with Dawn, he covered almost all beats including crime. Later he was given key desk positions.
In April 1998, he was hired as editorial consultant and remained associated with the group. He was wounded in an accident at home which proved to be fatal, the paper said.
Born in Bulandshahr, a small Uttar Pradesh town east of New Delhi, on June 24, 1931, Burney is survived by his wife, two sons and a daughter.
Burney was the founding member of Karachi Press Club.
Photo courtesy: Dawn.com