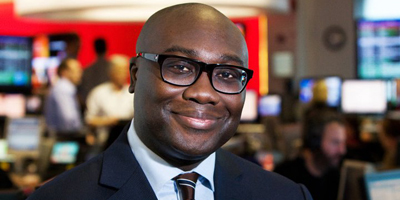 JournalismPakistan.com January 19, 2014
BBC TV presenter Komla Dumor has died suddenly at his home in London at the age of 41, reports BBC.
Ghana-born Dumor was a presenter for BBC World News and its Focus on Africa program. One of Ghana's best-known journalists, he joined the BBC as a radio broadcaster in 2007 after a decade of journalism in Ghana.
Ghanaian President John Dramani Mahama said on Twitter that his country had lost one of its finest ambassadors.
BBC Global News Director Peter Horrocks called Dumor a leading light of African journalism who would be deeply missed.