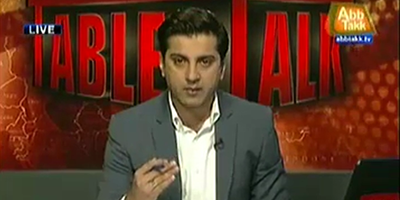 JournalismPakistan.com November 16, 2014
ISLAMABAD: Anchor Adil Abbasi Sunday refuted a JournalismPakistan.com story that gave the impression he had been asked by Abb Takk TV management to leave.
He said he actually resigned and was not sacked as claimed in some circles. "I quit because of bad media management practices."
Adil, who hosted the program Table Talk, added that he kept pressing the management to resolve the issues he had identified but they never responded.
"This is why I decided to leave," he said while also making it clear he never went abroad as erroneously mentioned in the story.
Adil has now joined 92 News.