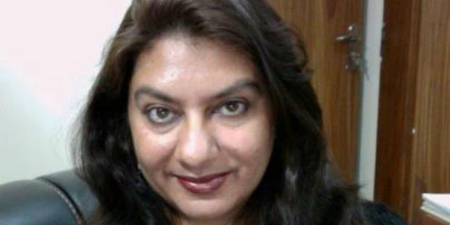 JournalismPakistan.com October 21, 2016


ISLAMABAD – Rights activist and writer Marvi Sirmed, labeled a RAW agent by BOL News, Friday accepted the channel's apology.
"Thank you @mubasherlucman and @BOLNETWORK for this clarification and apology. Much appreciated," she tweeted referring to the segment during which anchor Mubasher Lucman tendered the apology.
Third day into its test transmission Thursday, BOL made the blunder claiming Sirmed was an agent of the Indian intelligence agency. The segment hosted by Dr Aamir Liaquat Hussain, left the viewers shocked and soon the screen grab and video clips were up on the social media.
Sensing the gravity of the situation, Lucman appeared on screen to do damage control. "Marvi Sirmed, I am very sorry and I assure you that InshAllah we will ensure that your picture or that of any patriotic Pakistani is not screened in a manner that we did. I hope you will excuse me."
Related post: