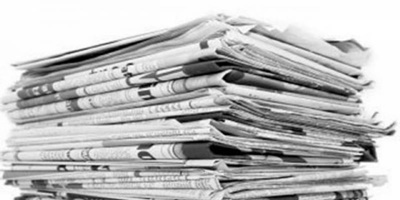 JournalismPakistan.com August 13, 2015
ISLAMABAD: All Pakistan Newspapers Society (APNS) has urged the government to clear all outstanding dues of newspapers, especially smaller and regional publications, besides increasing advertisement rates.

The Executive Committee of APNS said the government has failed to resolve issues of the newspaper industry as it has notified increase in advertisement rates despite numerous assurances, The News reported Thursday.

It reported that members of the society also expressed their concerns on implementation of Centralized Media Policy framed as a part of draconian press laws during the Ayub era.

"The advertisers must have their choice of media selection, hence the implementation on Centralized Media Policy be stopped and existing system be restored," the paper reported the APNS members as saying.

The APNS said the budget allocated for advertising has not been increased for several years which should not only be doubled but separate allocations for electronic and print media be made so that the newspaper industry could not be deprived of its due share in the federal government advertisement budget, it said.

"The 25 percent quota for regional publications is not being implemented in letter and spirit. It demanded that no addition be made by the PID from this quota to publications other than the regional publications," The News reported.

The members also urged the PID that advertisements distribution must be transparent and these must be released on merit without any fear and favor on personal relations.