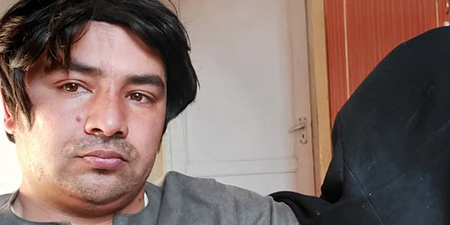 JournalismPakistan.com February 05, 2022


KABUL—Abdul Qayum Zahid Samadzai, a reporter, associated with Pakistani TV channel 92 News, was arrested and later freed by the Taliban with a warning to stop reporting until he received permission from the Taliban spokesperson's office to resume, Committee to Protect Journalists (CPJ) reported
In a press statement, the CPJ urged that the Taliban immediately investigate the detention and abuse in the custody of journalist Samadzai and hold those responsible to account.
"On Tuesday, February 1, a man who identified himself as a member of the Taliban's Directorate General of Intelligence arrested Samadzai, a reporter with the independent Pakistan-based 92 News Media Group, in District 2 of Kabul, the capital, according to Samadzai, who spoke to CPJ in a phone interview and several tweets posted by local advocates and news outlets."
According to the CPJ, Taliban intelligence agents interrogated Samadzai, beat him, and held him for about 36 hours before releasing him on bail.
"Taliban officials approached Samadzai while he was recording a report on the reopening of public universities, asked for his identity card, and after confirming his details, took him into custody for questioning him about his work," it further highlighted.
"The Taliban must put an end to the arbitrary arrests and beatings of journalists like Zahid Samadzai and hold those responsible for such actions to account," CPJ demanded.