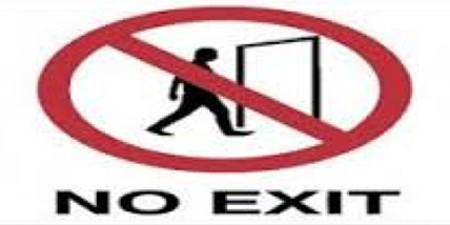 JournalismPakistan.com October 12, 2016


ISLAMABAD – Dawn Wednesday defended its senior writer Cyril Almeida and called on the government to immediately remove his name from the Exit Control List.
In an editorial titled 'Reaction to Dawn story', the paper said it handled the report in a professional manner.
The front page story Act against militants or face international isolation, civilians tell military published on October 6, angered the government and the army. It revealed details of a closed-door meeting between top government and intelligence officials.
"While any media organization can commit an error of judgement and Dawn is no exception, the paper believes it handled the story in a professional manner and carried it only after verification from multiple sources," the paper commented.
It said it twice carried denials issued by the Prime Minister's Office, in accordance with principles of fair and balanced journalism.
"In Pakistan where decades of a militarized security environment have undermined the importance of holding the state to account – something that certain sections of the media have become complicit in despite their long, hard-won struggle for freedom – such a furore as generated by the Dawn report was not unexpected."
The paper said it will defend itself robustly against any allegation of vested interest, false reporting or violation of national security. "As gatekeeper of information that was "verified, cross-checked and fact-checked," the editor of this paper bears sole responsibility for the story in question."
"The government should at once remove Mr Almeida's name from the ECL and salvage some of its dignity," the paper said.
Image courtesy: http://custom.par.com.pk
Related posts:
Cyril Almeida expects further, uglier actions
APNS wants Dawn journalist's name off ECL immediately
PFUJ concerned about Almeida's safety and security
HRCP demands lifting of travel ban on journalist
Senior journalists take to Twitter to back Cyril Almeida
Dawn journalist Cyril Almeida put on Exit Control List