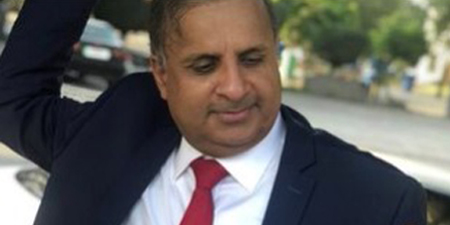 JournalismPakistan.com November 25, 2020


ISLAMABAD—Prominent journalist and analyst Rauf Klasra has suggested that television channels pay their guests who appear in their talk shows.
By doing so, the guests would take the programs seriously, he said on Twitter. Along with his tweet, he posted a screenshot of a Geo News talk show with three guests, one of them texting and another reading a book while on air.
Klasra pointed out that television channels earned hefty amounts from these talk shows and asked why they shouldn't pay their guests who help them get ratings and advertising.
Commenting on his tweet, @Fallibilist1 asked Klasra to name a country where TV channels paid politicians or government representatives for appearing on talk shows. On the other hand, @ullah_i said that media houses and anchors make big money, so it was wrong to blame the guests. "But being a anchor etc, they think they are untouchable and above criticism."
Photo: Twitter (@KlasraRauf)