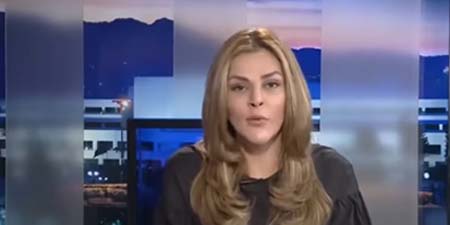 JournalismPakistan.com June 08, 2019


ISLAMABAD—A taunting tweet by journalist and actor Sanaa Bucha (pictured) addressing the Director General of Inter-Services Public Relations, Maj. Gen. Asif Ghafoor received a telling response from him.
It all started after Bucha copied one of the general's tweets on the military's voluntary budget cut and said: "Your feelings for the country apart, please do not reduce the wages of your social media team which were enhanced some months ago."
The general responded in the same coin: "I hope all your dues have been cleared by ISPR? If any balance payment pending on our side you have a right to claim. Thanks for your services you have done while you were associated with ISPR."
Gen. Ghafoor's surprisingly sharp response mainly drew praise from twitterati: "Nailed it," "Great reply," "Well done", and "What a shut up call" were some of the responses. One even suggested that ISPR extend Bucha's contract or give her a new one.
Some wanted to know what role did she play during her association with ISPR while a few others thought that the general's response was "indecent" and "below the belt."