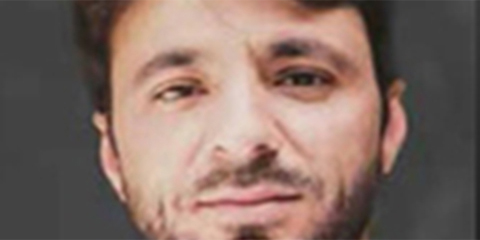 JournalismPakistan.com January 16, 2018 Myra Imran & Imran Naeem Ahmad



This story is one of 10 case studies highlighting the economic condition of slain journalists' families and the displaced reporters. Journalist Myra Imran traveled to remote and high-risk districts in Khyber Pakhtunkhwa and FATA to interview family members, their relatives, displaced journalists, and office-bearers of press clubs and journalist unions. The stories are part of a field study report Surviving the Story, launched on January 8, 2018, a collaborative initiative of JournalismPakistan.com and Communications Research Strategies (CRS).
Shugafta Naz knew her husband was risking his life being a journalist. She tried telling him to take up something else but he was not convinced.
On April 17, 2010, Azmat Ali Bangash of Samaa and PTV was murdered while on a reporting assignment at an IDPs camp, about 65 kilometers from Peshawar. As people rushed to get food at the Kacha Paka camp, two suicide bombers struck one after the other. Azmat survived the first attack and stayed on to report. It was the second blast that ended his life. He was among 41 people killed that day, with over 60 injured. He belonged to Village Ibrahimzai in Hangu District.
Shugafta sobs as she recalls that tragic day. "Someone called him to come to the IDPs camp and he hurriedly left that morning. Shortly after noon, we were informed he was injured but family found him dead on arriving at the scene."
His sudden death left the family distraught. His ailing father could not bear the son's loss and passed away. Life turned into a nightmare for Shugafta, a mother of three – two daughters and a son. "These seven years have been a constant struggle ; children's education, clothing, day-to-day expenses etc."
Azmat kept the family well, taking care of all the necessities. There were no worries.
Shugafta is a matriculate but finds it difficult to work because of cultural taboos in her conservative area. "Working women are looked down here. People make up stories about them." She says: "They study at the most till FSc . and are married off expected to take care of home and children. Besides there are few work opportunities here."
"Some married women do take up jobs here", she discloses, "but there is no such option for widows."
"Honor for women is to stay at home", her brother-in-law cuts her short. He is the one supporting her family.
Shugafta said no one helped them in their time of distress; the journalist unions, the press clubs and the news organizations her spouse worked for. Only MNA Marvi Memon visited them back then and promised a job for Shugafta's brother-in-law. He did get a job but "not what she promised."
Azmat's younger brother Shahzad Ali, one of 10 siblings says a lot of people promised to help them. Among them was Qamar Zaman Kaira, the then information minister. "He announced support of Rs500,000, a plot of land, children's education, but nothing materialized."
Shahzad laments that even the press club and the journalist unions did not extend help, even though he reminded them it can happen to their families one day. "They should at least visit the affected families and help evolve a support system. Journalists after all are like family."
Azmat, an MSc in Political Science, used to receive threats because of his work but
never let the family know. "He knew his father was unwell and would worry. He worked in extremely difficult situations, in a region others were reluctant to work."
Shahzad remembers his brother as an affectionate man who would go out of his way to help the needy. He had even set up an office at the local courts to serve his community. He once ran for councilor and won. A popular man, he did a lot for his people.
When he died, the family received a letter from then Prime Minister Yousaf Raza Gilani informing them that gas had been approved for their area. "My brother had strived to get gas and the letter specifically mentioned this."
Shugafta misses her spouse a lot. "He was a caring and loving husband and an affectionate father. He loved the kids and his parents."
She says her husband wanted his son Ali Azmat, now in Grade 8, to become a doctor but he is interested in becoming a pilot. The daughters in Grade 4 and 2 would go on to be doctors or teachers. That is what their father wished.
Related:
Musa Khankhel – Truth silenced
Saleem Tahir - A tragic misfortune