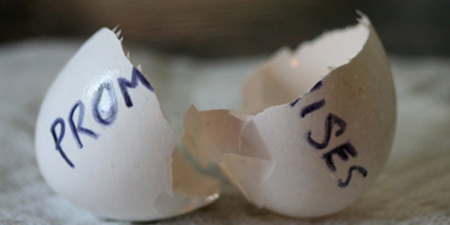 JournalismPakistan.com December 18, 2012 Daud Malik

ISLAMABAD: It's an annual scene, visit, and ritual at newspapers. The desk people are busy in their routine work in the newsroom, with reporters looking for news and of course press releases. The pace of work is slow, but soon it will become feverish.
Suddenly around 20 or 25 people swarm the office – they go to the reporters' room and then mingle with the sub-editors while some chitchat with the news editor and the editor – that is if they are in the office.
Amid a sort of festivity, work comes to a halt as the visitors make it a point to shake everybody's hands, smiling, sincerely asking about their well being.
As it turns out the visitors are also journalists who are contesting the press club elections, one of them makes a speech.
If the visitors belong to the group that has been winning the press club elections regularly, the journalist making the speech recounts the welfare steps taken for journalists and of course the promises for better days if their incumbency is assured.
The speech is hard-hitting if the visitors belong to the group that is trying to break the hold of incumbents. On the one hand, it recounts the miseries of working journalists and on the other the incompetence and alleged corruption of the incumbents. The speech ends with a couplet vowing struggle and new dawn where betterment is assured.
But luckily the speeches are not long - the visitors are in a hurry as they have to visit so many newspaper offices. In 15 minutes the group of contesting journalists and their supporters disappear, and the newspaper office is back to normal. Sub-editors and reporters go back to their work, discussing who will win, but they also know that they will not see these leaders and their supporters for another year!
Though plots and colonies for journalists are the main issues these days replacing the perennial problem of implementing wage board award, virtually no discussion takes place about the working condition of journalists – under which terms they are hired and fired, and if their jobs have protections, including health insurance, gratuity, and pension they have got. No discussion takes place on how to make the profession less hazardous.
The visitors will be back next year also, breaking the monotony of newsroom, albeit for 10-15 minutes, with same embraces, handshakes, and promises they wouldn't be able to keep.
(The writer is a senior journalist who has worked for The News and Dawn)