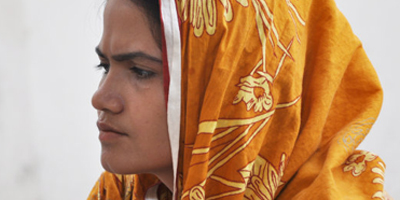 JournalismPakistan.com April 25, 2014
The Overseas Press Club of America (OPC) has announced that Outlawed in Pakistan, a documentary exploring a complicated rape case of Pakistani teenager Kainat Soomro has won the David A. Andelman and Pamela Title Award for "the best international reporting in the broadcast media showing a concern for the human condition."
The film shows how and why it is nearly impossible for rape victims to get justice in Pakistan. This compelling and beautifully filmed Frontline documentary follows 13-year-old Kainat and her family over a period of years as she tries—and fails—to bring to justice the men who allegedly gang-raped her.
In the process, the reporters spotlight conditions for women, abuses under Islamic law and serious police failings. Frontline and the filmmakers give the full picture of what a nightmare it is to bring a rape case in Pakistan.
The award recipient are Habiba Nosheen, Hilke Schellmann, Hemal Trivedi and Dan Sugarman.