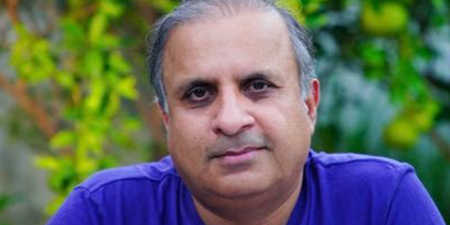 JournalismPakistan.com September 07, 2020


ISLAMABAD—Journalists Rauf Klasra and Ahmad Noorani were involved in a bitter Twitter fight on Monday, leveling allegations of corruption and misreporting against each other.
It all started with a Klasra tweet in which he said journalists Mubashir Zaidi and Asad Ali Toor alleged that he took a plot from former Prime Minister Yousaf Raza Gilani.
As Klasra went to the court, he shared a photo of the verdict, which according to him, fines both Zaidi and Toor one million rupees each.
Both Klasra and Noorani used crass language against each other in tweets.
In a tweet in Urdu, Klasra taunted Noorani regarding his story claiming a plot given to him by the former prime minister. Klasra added he was still looking for that plot, saying because of that story, Zaidi and Toor have been fined one million rupees.
Noorani hit back with more allegations. He reminded Klasra about the plot, government residence, and flats, and the episode of forcibly evacuating late Zawar Zaidi, head of Pakistan Papers, from the allocated house in Islamabad and his calls in the Khalil Malik case. He added he would publish that story again.
Continuing the tweet fight, Noorani posted an old column of Klasra published in Jang on 28 May 2009 in which he is explaining the plot.
In a tit for tat, Klasra posted a Dawn news, which says The News reporter – Noorani – apologized for a story suggesting Panama JIT had found former Prime Minister Nawaz Sharif "not guilty."
Klasra's tweet suggested that Noorani was on the payroll of the Sharif family. He added when Noorani did not have any evidence regarding the findings of the JIT, on which basis he filed the story.
Klasra said that Noorani would also apologize to him as he announced to take him to court. Of course, Noorani said he would face Klasra in the court, saying he is in the habit of exposing "liars."
Jumping into the fray, Arshad Sharif of ARY congratulated Klasra for winning the defamation case. "Congratulations @KlasraRauf for winning the defamation case. You have set an example which everyone should follow for defamation on social media. A criminal defamation can also be filed after change in law which leads to arrest. GoodLuck for a recovery suit."
Also part of the bitter Twitter fight was Azaz Syed of Geo News who wondered if Klasra had done any vlog, column or tweet regarding the assets of Lt General (retired) Asim Bajwa, head of CPEC and the advisor to the Prime Minister on information and broadcasting.
A livid Klasra hit back, saying he provided reference to Azaz for the job in the DawnNews TV. He added Arshad Sharif, then Bureau Chief at DawnNews TV, called him and inquired about Azaz, saying he seems a "third class" person.
Photo: Twitter (@KlasraRauf)