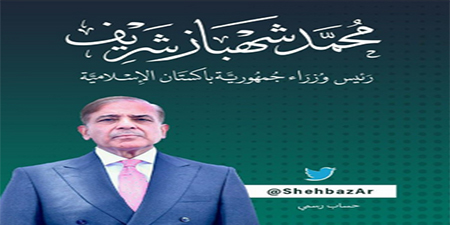 JournalismPakistan.com June 07, 2022


ISLAMABAD—Prime Minister Shehbaz Sharif's Arabic Twitter account was restored following a temporary suspension Tuesday.
A day earlier, the government created the official Twitter account to promote people-to-people ties with the Middle Eastern people.
However, the microblogging site unexpectedly suspended the account, which spread various kinds of speculations and rumors on social media.
In this regard, Abubakar Umar, the prime minister's social media focal person, stated: "We apologise for the inconvenience and appreciate your concern. You may follow for the latest information."
"The account is online again. Twitter momentarily suspended the account because it sought to confirm the user's identity. The account claims to be the unofficial account of the prime minister. Twitter just wants to ensure that the account is managed by the Prime Minister's office. They have restored the picture identification that we gave, " he stated.
The account @ShehbazAr is once again accessible.